Curry Corn Salad
Here is a list of what you will need to make this excellent veggie side dish.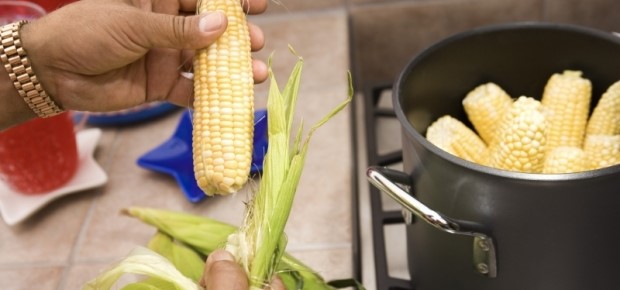 Ingredients 
2 whole cobs of corn (more if you have a bigger family)
1 red capsicum
5 medium-sized mushrooms of your choice
1 leek
1 tablespoon curry powder seasoning
1/4 teaspoon cumin
1/2 teaspoon soy sauce
Method
There are a couple of different ways to prepare this, so I will tell you both and you can choose your preferred method.
The corn can be boiled or grilled. Once it is cooked you will want to cut the kernels from the cob carefully with a knife.


Cut the red capsicum and half, and wash it. You can choose to grill it as well or serve it raw. Dice the capsicum into small squares and toss in a bowl with the corn.


The mushrooms can be served raw or grilled or sautéed in a pan. Either way they must be quartered and thrown into the bowl with the corn and the capsicum.


The same goes for the leek. It can be raw, grilled or sautéed. It too should be diced into small sections and mixed with the corn, capsicum and mushrooms.


Take your tablespoon of curry powder seasoning and add it to the bowl with the veggies along with the 1/4 teaspoon of cumin and 1/2 teaspoon of soy sauce. Mix it all thoroughly, and give it a taste.


If you feel that you need any additional seasoning, please add whatever you would like. Understand that the taste will be slightly different if you grill the ingredients as opposed to sautéing or leaving some of them raw. This way you can make this salad different every time and still come out with a fantastic mixture of flavours.
*This dish can be served with fish, lamb, pork, chicken, beef or sausage. The curry seasoning will go great with a cold white wine or a fresh glass of cider. It is an excellent companion to any food you cook this summer.
---