Protein Balls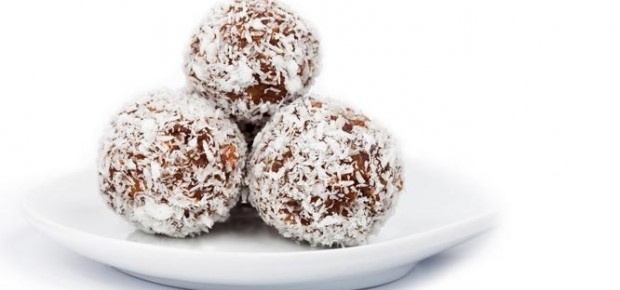 Ingredients
200 grams almond meal
12-14 dates (depending on desired taste), pitted
2 tablespoons protein powder (preferably vanilla or chocolate flavour)
1 ½ tablespoons cocoa powder
½ teaspoon ground cinnamon
1 ½ teaspoons vanilla extract
2 teaspoons water (more can be added depending on desired texture)
Method
Blend all of the ingredients until well combined.  If the mixture is too dry, add some more water. 

Shape a tablespoon of the mixture into a small ball with your hand, packing mixture firmly together.

These balls can be kept in the fridge for 3-4 weeks in an airtight container.
---