What Do We Do?
We are happy to help you!
Who Are We?
Find out more about Geelong Bodi and Mind
Some succeed because they are destined to,
but most succeed because they are determined to.
---
Jane (M Psych) is a registered psychologist with the Psychological Board of Australian (PBA) and a Member of the Australian Psychological Society (MAPS).
Details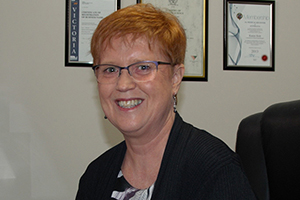 Hypnosis is simply an altered state of conscious awareness. It's a light trance like state with varying degrees of consciousness - the levels range from a state of alertness to a sleep like state. It may be described as a narrowing of the focus of the mind, an experience that may be compared to day dreaming.
Details
The hollow candles used in ear candling are a fabric permeated with wax about the diameter of a thumb and approximately 40cm long. The candle is lit then placed gently into the ear, creating a seal. This generates a heat which safely warms the ear canal, softening and loosening the wax and mucous. It then gently vacuums the wax and mucous from the ear, simply cleaning the inner ear.
Details
Andrew has been a practicing psychologist in the Geelong and Barwon community for more than thirty years with an ongoing interest in adolescent, children's and family services. He has worked primarily in community health, disability, mental health, rehabilitation and education services.
Details
Our qualified massage therapist, Karen, offers myotherapy, remedial, sports and relaxation massages. The benefits of regular massage are receiving more recognition as modern life pushes the body and mind to their limits. Karen usually uses a combination of massage styles during her sessions, and reiki elements and/ Chinese cupping can also be added into her massage treatments by request.
Details
Michelle Reynolds is a caring Naturopath and Nutritionist who is passionate about health and wellbeing.  She is a member of the Australian Natural Therapists Association (ANTA) which ensures she maintains a high standard of education and stays on top of current research findings in the natural medicine field.
Details
---
Geelong Bodi and Mind
Natural therapies health clinic servicing the Geelong people