As Henry Ford once said, "If you believe you can or if you believe you can't...you're right!"
Science has now confirmed that it is our beliefs and not our genes that determine 95% of our decision making and therefore the outcomes in our lives. Most of these beliefs reside in our subconscious and make up our hard wired, automatic, habitual programming. The majority of these beliefs are installed, courtesy of our environment, and were inherited before we were 6 years old, with many of them no longer serving us and being self-limiting.
You've probably never thought about your subconscious beliefs because they are just that, below everyday consciousness and we are mostly unaware of them.
But these beliefs are fundamentally important. Subconscious beliefs represent a powerful influence on human behaviour. Our beliefs are the foundation of our personality. It is from our beliefs that we form attitudes about the world and ourselves, and from these attitudes we develop behaviours. Beliefs have far-reaching consequences, both positive and negative, in every area of our life. They affect our mood, relationships, job performance, self-esteem and even physical health.
It is imperative that we know how to identify beliefs that are limiting us and how to change them into beliefs that support us.
Has it ever occurred to you that you may be sabotaging yourself?

 

Are your subconscious beliefs interfering with your joy, happiness, health or success?

 

Are you experiencing any stress or overwhelming feelings in your life?

 

Have you ever asked yourself, "why is it so hard to change my life?
Our hidden subconscious beliefs can interfere with our happiness and success, as well as disconnect us from our powerful inner wisdom. Neuroscience now understands that our subconscious mind is 'one million times more powerful' than our conscious mind, and so although we might consciously strive for more satisfying outcomes in our life, our subconscious beliefs can overpower our conscious efforts.
Now for the very first time, with PSYCH-K® everyone has the ability to short cut the change process and replace self-limiting subconscious beliefs, quickly and easily, with powerful self-supporting beliefs with long lasting change.
What is PSYCH-K® ?
Psychological Kinesiology (PSYCH-K®) is a user-friendly way to "rewrite the software of your mind in order to change the printout of your life."
Using applied Kinesiology (muscle testing), limiting subconscious beliefs as well as stress in the body can be accurately detected.
Then by using one of the many PSYCH-K® balances the "cross-talk" between the two brain hemispheres is increased, achieving what is known as a "whole-brained" state. Decades of research have been conducted on what has been termed the "brain dominance" theory. Findings indicate that each hemisphere of the brain tends to specialize in and preside over different functions, process different kinds of information, and deal with different kinds of problems. Though it is the natural ability to operate simultaneously out of both sides of the brain, life experiences often trigger a dominance of one side over the other when responding to specific situations. The more emotionally charged the experience, the more likely that the conclusion we draw from it will be stored for future reference, and when faced with similar life experiences in the future, we automatically over identify with only one hemisphere of the brain.
By entering a "whole brain" state, communication between the conscious and subconscious minds is facilitated. This state dissolves any resistance to subconscious change and enables you to access all of your inner resources in order to make changes. This is ideal for replacing old sabotaging and self-defeating belief patterns with new supportive and life enhancing ones.
PSYCH-K® balances are quick and easy and yet profoundly powerful. A series of beliefs can literally be changed in minutes. By changing your subconscious programming, you create the life you want, fast, painlessly, and without drugs or years of Psychotherapy.
PSYCH-K® is:
a non-invasive, interactive process of change with a proven record of success for over 25 years!
a simple, yet powerful process to change subconscious beliefs that are self-limiting and self-sabotaging.
a unique blend of various tools for change, some contemporary and some ancient, derived from contemporary neuroscience research, as well as ancient mind/body wisdom.
a ground breaking approach to facilitating change at the subconscious level where at least 95% of our consciousness operates.
a process that transcends the standard methods of visualization, affirmations, will power, and positive thinking and is especially effective in the areas of behavioural/habit change, wellness and stress reduction.


How can PSYCH-K® help me?
PSYCH-K® can help you rewrite the "old tapes" in your subconscious that keep you stuck. It can help you to:
Reduce stress and anxiety in your life.
Resolve painful memories and find greater peace.
Release post-traumatic stress.
Transform beliefs that contribute to negative thinking and depression.
Re-perceive fears and phobias to feel at peace.
Eliminate destructive behaviours such as smoking and overeating.
Discover and transform limiting beliefs that may be contributing to your health concerns.
Create supportive beliefs to aid recovery from illness.
Reprogram your body/mind for optimal health and vitality.
Discover beliefs to help you deeply appreciate and accept yourself.
Increase your self-confidence and willingness to take positive and decisive action in your life.
Enhance career opportunities or increase sports performance.
Replace old attitudes about money and change self-limiting beliefs about financial prosperity.
Create healthy, loving relationships that you desire and deserve.
Release subconscious resistance to experiencing your connection to divinity and accelerate your spiritual development.
Experience abundance in every aspect of your life.
As an example, below are some supportive sample beliefs that could be installed into your subconscious mind to assist you with your self esteem.
I deeply appreciate and accept myself.
I love myself unconditionally.
I deserve the very best life has to offer.
I am confident and self-assured.
I am proud of my results and comfortable with my successes and my failures.
I am a good person.
I do my best and my best is good enough.
Imagine if your subconscious believed the opposite of these beliefs and consequently how difficult it may be to feel good about yourself. These new beliefs can be installed in minutes. This is just one example of how PSYCH-K® can transform your life. The possibilities for enhancing your life with PSYCH-K® are endless.
"The intention of PSYCH-K® Facilitators is to be the keepers of sacred space in which wisdom is revealed. We acknowledge and honour the inner power, resources and wisdom of all our clients. Our privilege is to guide you to it."  Amber Birkin, Advanced Psch-K® Facilitator

How Do I Book a PSYCH-K® Session with Amber?
If you'd like to make an appointment to see Amber at the Geelong Bodi and Mind practice, phone (03) 5223 2370 or email
This email address is being protected from spambots. You need JavaScript enabled to view it.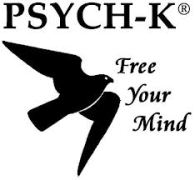 To find out more about Psychological Kinesiology, you can like Amber's Facebook Page - PSYCH-K Geelong, read the APA Quarterly - Journal of Counsellors and Psychotherapists Association of New South Wales' PSYCH-K® Research Paper from August 2012 here, and you can visit the official PSYCH-K® website